Performance | Video | Installation | Sculpture
TRIANGLE SERIES: GATE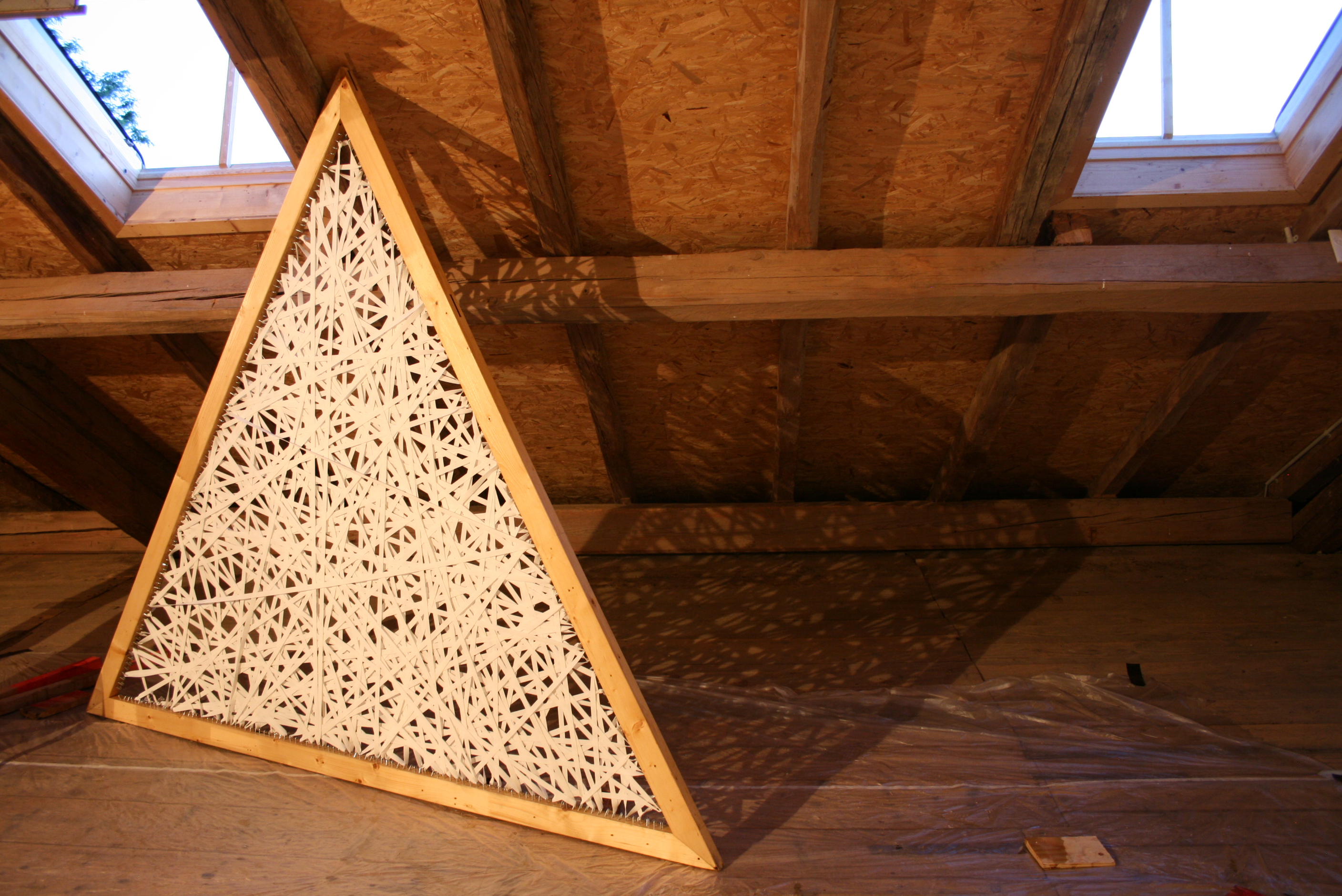 Performance, Sculpture & Video:
Jeannine Jesch, 2016
Production kindly supported by
Plattform für junge Kunst
premiere public presentation 2017 at Gallery Bäckerstrasse4, Vienna
Technical requirements:
Projector, Laptop, Sound System
Sculpture (wood, rubber bands, eyelets, metal bracets)
The video (mapping of the performance)
is available as a limited edition.
The Installation "GATE" features an approximately 10-15 mins Video Loop of a performance that was made with the sculpture and is projected onto the triangular object "Gate".
The frame is made of a wooden triangle with a side length of 2,4 meter and a height of about 1,8m. Inside of this frame there is a chaotic net of thumb-broad rubber elastics, about 300m of elastics in total, that work as a screen for the video installation.
In the video the artist and performer moves through the sculpture whereas limbs appear and dissapear on the surface. The performance was filmed and is projected onto the sculpture again.
The sculpture can be screwed to the floor and is thereas able to stand in the midst of a room or can be as well hung at a wall like a picture or installed lying on the floor for the presentation.
watch video trailer on vimeo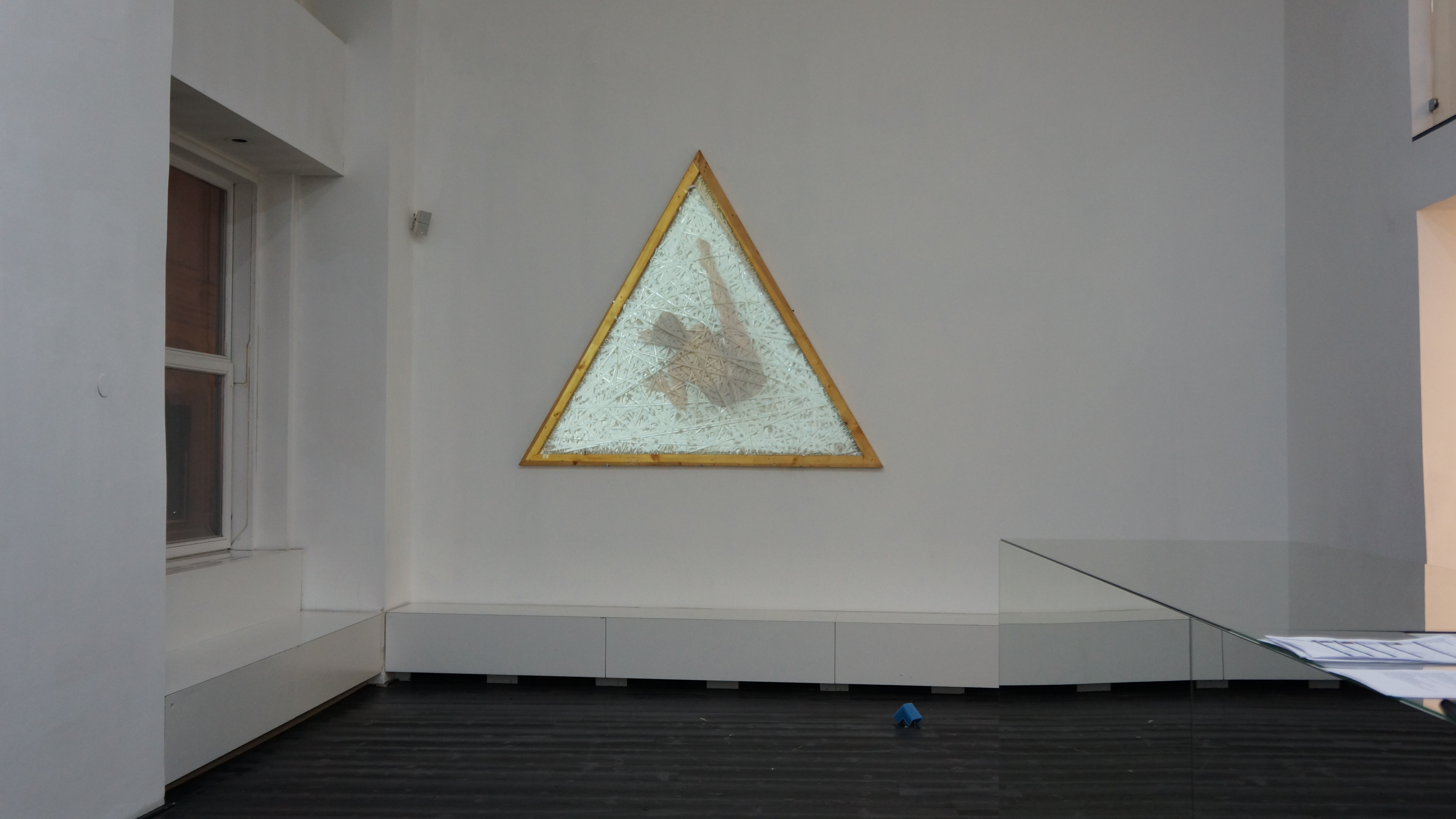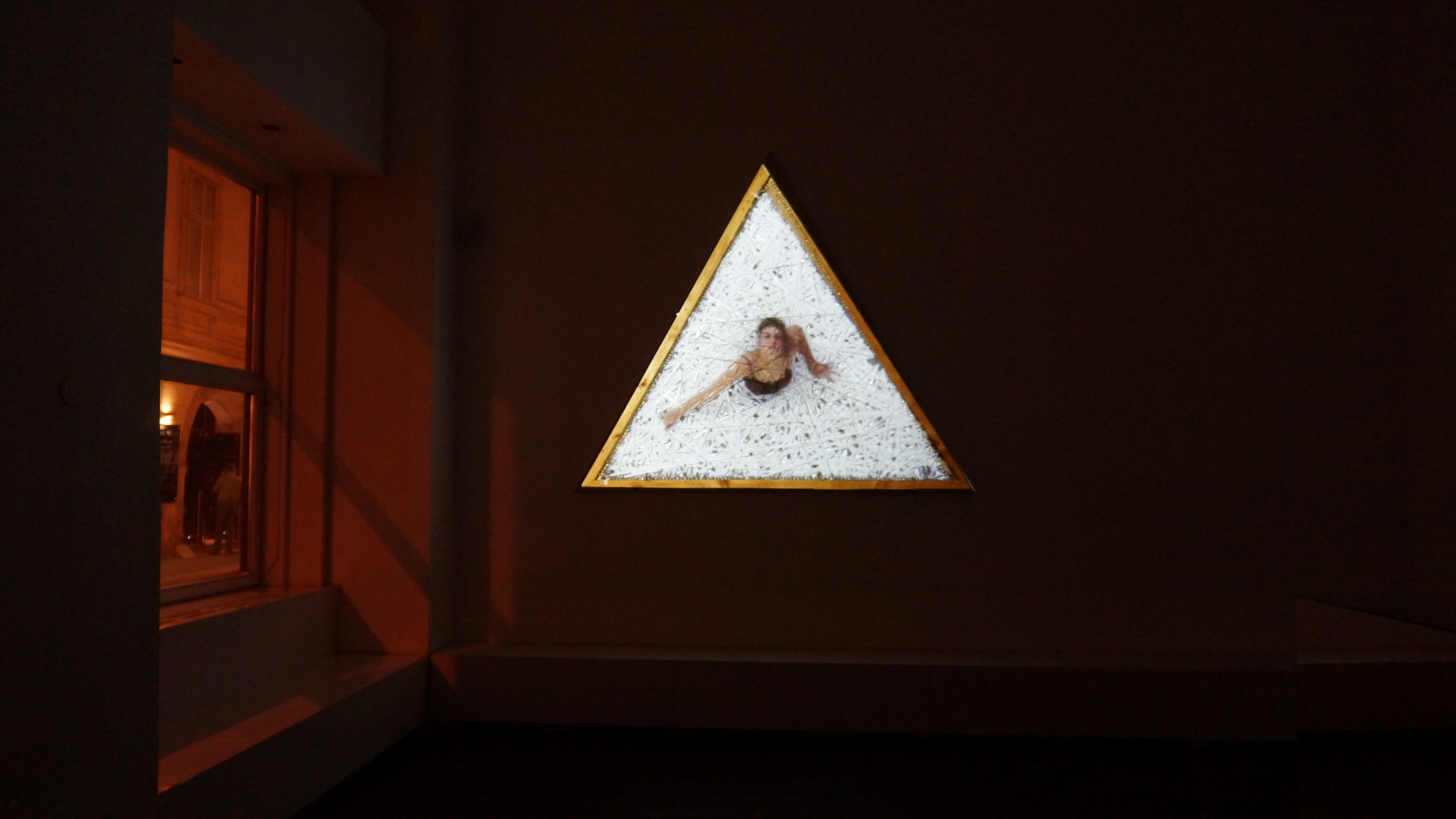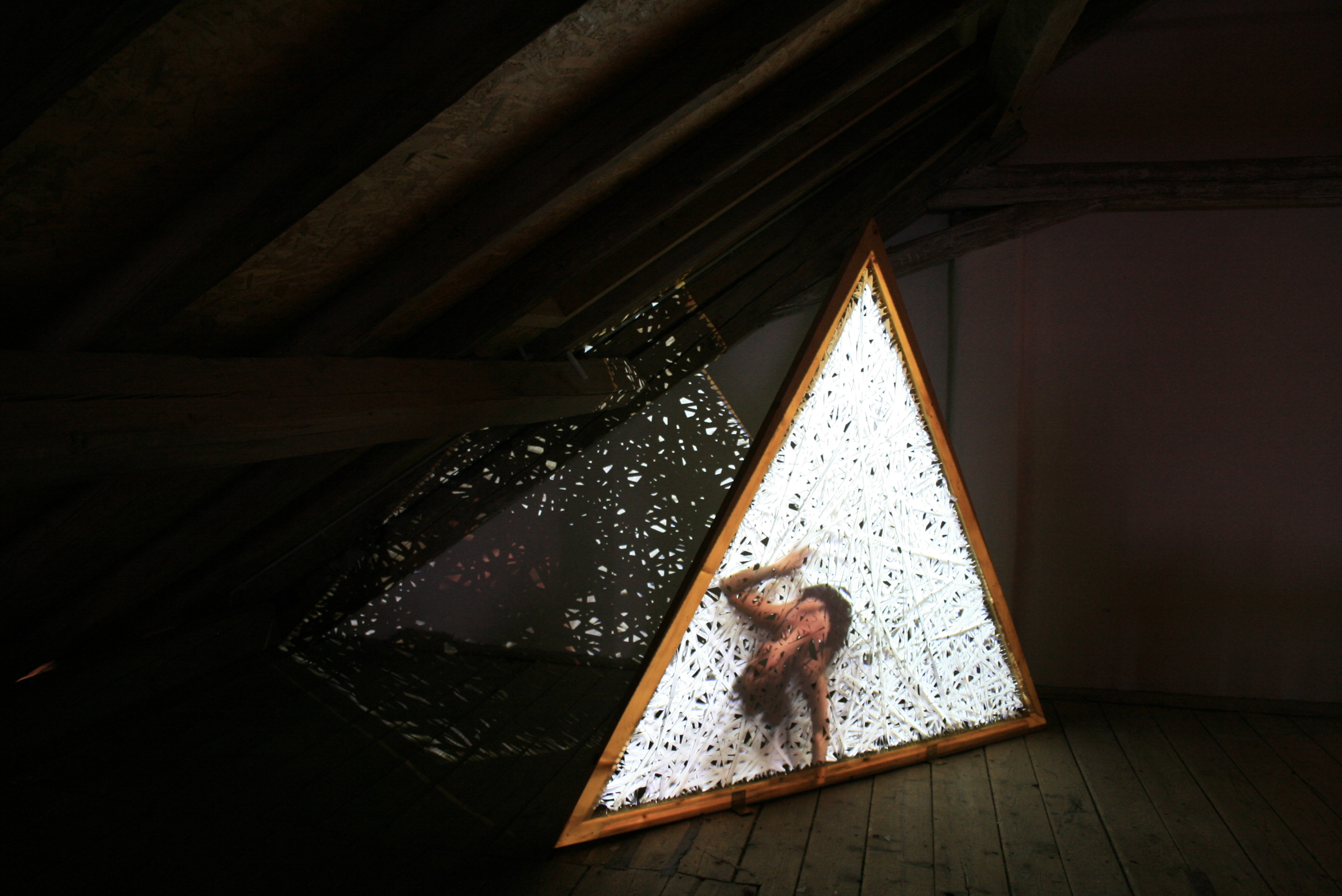 all images © Jeannine Jesch

---