TRIANGLE SERIES: GRIND
kinetic Sculpture:
Jeannine Jesch, 2016
Production kindly supported by
Plattform für junge Kunst
premiere public presentation 2019 at Gallery Dessous, Vienna
wooden sculpture 2,4m width | 1,8m height
3D-printed Gears, stepper motor, Arduino
Hand-woven black&white Band
The kinetic sculpture "GRIND" is driven by a stepper-motor which is audible far before the sculpture is seen. It rotates a hand-woven, black&white band which has the letters WTF written in 8-bit code on it. This band was made during the "
urban MSG
" Series. The band rotates with a loud and grinding noise slowly turn after turn. It is the only sculpture from the Triangle Series where the "performance" is done by a machine.
watch video trailer on vimeo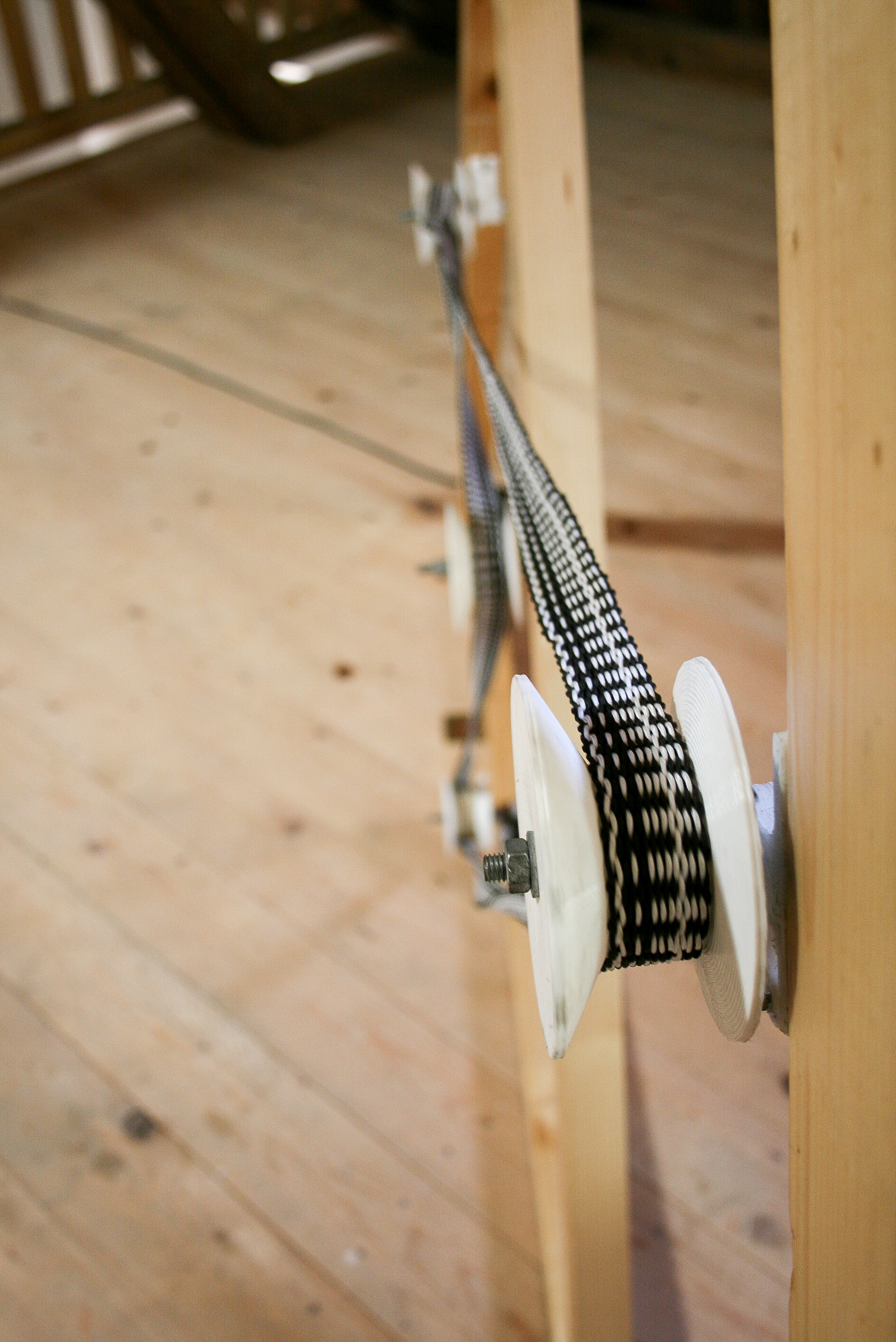 all images © Jeannine Jesch

---